New lease deals
2023 Chrysler Pacifica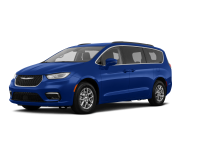 Price :
$760

/ month
2023 Subaru Ascent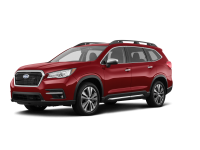 Price :
$613

/ month
2023 Ford Explorer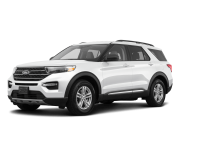 Price :
$634

/ month
Auto leasing has quickly become one of the most popular ways to get a high quality vehicle at a price that you can more easily afford. The basics of a lease are that you choose your vehicle, and the terms of the lease, and then you simply pay a set amount each month.
If you're looking to lease a new car, you're likely going to spend most of your time looking at all the different makes and models that you are interested in to see which one you like best. That is the most fun part of getting a new car, and the most important.
Are you driving around in a vehicle that you no longer love, but you feel stuck in it because you still have months, or even years, left to go on your lease? You don't have to put up with that any longer.
End the Cycle of Hunting for the Exact Vehicle You Want in New York
If you are tired of going dealership to dealership looking for the perfect vehicle only to come up empty handed, you need to stop now and look to the team at Lease Car NYC.
When you want to search for the right vehicle for you or your family, we are the place to do it. In fact, we are not your average physical car lot and we stand out from the local New York dealerships in the area.
We do NOT work with a single vehicle manufacturer and we have a relationship with ALL of them, which means we can offer you the vehicle of your dreams. Whether you see yourself in a BMW, Land Rover, Ford, GMC, or something else, we WILL make it happen.
Why Lease Car NYC Stands Out from Other Dealerships
Why Lease Car NYC Stands Out from Other Dealerships
You may be wondering just what sets us apart from the many other dealerships out there. How can we be so different, right? We can tell you.
First, we do not have a physical car lot. In fact, we operate a virtual car lot here online, which allows us to offer you vehicles from every make down to every model we can get our hands on. We are not limited to physical space, which is a good thing.
Another reason why you should choose to work with Lease Car NYC is because we have rock bottom prices. Since we do not have a physical location, we do not have overhead, which means we do not pass these costs down to you like other car lots.
Lastly, we deliver your new leased vehicle to you for free. That is right. We bring your vehicle to you at your home or office.
We Carry ALL of the Best Car Brands in New York
We believe that our New York customers should have a huge selection of vehicles to choose from and should not be limited by the dealership they choose. Because of this, we have opened up relationships with all vehicle manufacturers to offer you vehicles from:
Ford
GMC
Dodge
Chevrolet
Lexus
Infiniti
Lincoln
Land Rover
Mercedes
Honda
Chrysler
And many more
If you need help choosing a vehicle, our leasing specialists will work with you to determine which car, SUV, truck, or minivan meets your wants, needs, and desires. Lease Car NYC focuses on the customer!
We'll Help You Get the Right NYC Financing
We know how important it is to be able to finance your vehicle. We work with the top banks and institutions to make sure you receive a low interest rate and an affordable monthly payment. Our team is committed to ensuring you feel confident with the lease you negotiate, which is why people choose us for car leasing.
Contact Our Leasing Specialists Now to Learn More
If you would like to discuss how you can get into a new leased vehicle today, contact Lease Car NYC at 347-821-4646. We are ready to walk you through the process and find you the best leasing deals!